Mesothelioma Doctors
A mesothelioma doctor treats patients with this rare cancer every day and has the skills needed to help you. If you have mesothelioma, select a doctor who has a proven track record in treating those with your specific cancer type, stage, and cell type. Our team can help you find top mesothelioma doctors now — learn more below.
Get A Free Mesothelioma

Guide
What Are Mesothelioma Doctors?
Some medical practitioners focus on treating malignant mesothelioma exclusively. These are known as mesothelioma doctors, and they are arguably the best people to diagnose and treat patients who may have this cancer.
The best mesothelioma doctors have years — if not decades — helping patients live longer and easing the pain that cancer brings. Some of them have even created or perfected key mesothelioma treatments to improve life expectancies and survival rates.
The Mesothelioma Resource Group can help you connect with top doctors and treatments for your case right now. Get started with our Free Mesothelioma Guide.
Free 2023 Mesothelioma Guide
Find Cancer Resources
Get Medical Care
Access Compensation
Download Your Free

Guide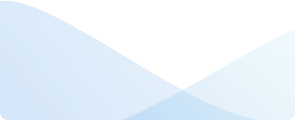 Types of Mesothelioma Doctors
Mesothelioma specialists are oncologists — medical professionals that study and treat cancer.
There are three main types of mesothelioma oncologists, each specializing in a different approach to treating this cancer.
Additionally, mesothelioma specialists usually concentrate on a specific type of this cancer, which can form in the linings of the lungs, abdomen, heart, or testicles. Each type of mesothelioma requires vastly different treatments.
Who Are the Top Pleural Mesothelioma Doctors?
Pleural mesothelioma is the most common type of this cancer, and it develops in the lining surrounding the lungs (pleura).
Many doctors who treat pleural mesothelioma are thoracic surgeons, meaning they can operate on the chest, lungs, and lung lining.
Top pleural mesothelioma doctors include:
Dr. Robert Cameron: Dr. Cameron has been treating mesothelioma patients since the late 1990s. He developed a breakthrough surgery known as a pleurectomy with decortication (P/D), which allows doctors to remove the cancerous pleura without taking out a lung. This has become one of the gold standards in treating this cancer.
Dr. Raphael Bueno: A mesothelioma surgeon with decades of experience, Dr. Bueno leads the International Mesothelioma Program in Boston, Massachusetts. This is one of the most important treatment programs of its kind.
Dr. Marcelo DaSilva: Dr. DaSilva is highly respected for his innovative approaches to chemotherapy and immunotherapy — two treatments that are commonly used to help pleural mesothelioma patients. He currently treats patients at AdventHealth in Orlando, Florida.
Dr. Raja Flores: Dr. Flores is a highly skilled thoracic surgeon and an advocate for patient-centered care. He serves as the Chairman of the Department of Thoracic Surgery at Mount Sinai Health System in New York City.
Dr. Taylor Ripley: Dr. Ripley is known for his expertise in complex surgeries and his commitment to patient education and support. He is the leader of the Mesothelioma Treatment Center at the Baylor College of Medicine Lung Institute in Houston, Texas.
Dr. David Sugarbaker: Before his death, Dr. Sugarbaker was arguably one of the most notable pleural mesothelioma doctors. He developed the revolutionary extrapleural pneumonectomy (EPP) surgery, in which the lung closest to the cancer tumors is removed to help pleural mesothelioma patients live longer.
Besides these pleural mesothelioma doctors, many more health care providers can help treat patients.
Other pleural mesothelioma specialists include:
Dr. Farid Gharagozloo
Dr. Rodney Landreneau
Dr. Matthew Steliga
Dr. Anne Tsao
Dr. Wickii Vigneswaran
Looking to find top pleural mesothelioma doctors?
We can help. Contact us now to get started.
Who Are the Top Peritoneal Mesothelioma Doctors?
Doctors who specialize in peritoneal mesothelioma provide medical care for cancer that develops in the lining of the abdominal cavity, known as the peritoneum.
Almost all surgical oncologists that treat peritoneal mesothelioma use a combination of cytoreductive surgery and heated chemotherapy (HIPEC). This treatment is arguably the most effective for this cancer as it can help patients live for many years.
Top peritoneal mesothelioma doctors include:
Dr. Richard Alexander: Operating in New Jersey, Dr. Alexander is a U.S. Navy veteran who has since dedicated his life to helping those with peritoneal mesothelioma and other abdominal cancers.
Dr. Hedy Lee Kindler: Based in Chicago, Dr. Kindler is recognized for her expertise in treating this rare cancer. Notably, she can also help treat pleural mesothelioma patients too.
Dr. Mecker Möller: Dr. Möller leads the cytoreduction with HIPEC program at the University of Miami in Florida, where she treats mesothelioma and other gastrointestinal cancers.
Dr. James Pingpank: Treating patients at the UPMC Hillman Cancer Center in Pittsburgh, Pennsylvania, Dr. Pingpank is well-respected by his peers and has received praise from his patients.
Dr. Paul Sugarbaker: Prior to his retirement, Dr. Sugarbaker (brother of pleural mesothelioma specialist David Sugarbaker) helped thousands of patients. Notably, he spearheaded the use of cytoreductive surgery with HIPEC to help peritoneal mesothelioma patients live longer.
Besides the specialists listed above, there are many more peritoneal mesothelioma doctors located all over the country.
Other top peritoneal mesothelioma doctors include:
Dr. Joel Baumgartner
Dr. Richard Berri
Dr. Shanel Bhagwandin
Dr. Martin Goodman
Dr. Ryan Holbrook
Dr. Kamran Idrees
Dr. Daniel Labow
Dr. Edward Levine
Pericardial and Testicular Mesothelioma Specialists
Most mesothelioma patients will have either pleural or peritoneal mesothelioma. That said, there are still specialists that can help treat the two other rare types of this cancer.
These other types include:
Pericardial mesothelioma: This type forms in the heart lining (pericardium) and accounts for fewer than 1% of mesothelioma cases. Doctors can treat this type by removing the heart lining and nearby tumors.
Testicular mesothelioma: This is the rarest type of this cancer, forming in the testicular lining (tunica vaginalis). Mesothelioma specialists can treat this cancer by removing the affected testicle.
Our team can help you find top mesothelioma doctors no matter which type of mesothelioma you have. Get started with our Free Mesothelioma Guide now.
Free 2023 Mesothelioma Guide
Find Cancer Resources
Get Medical Care
Access Compensation
Download Your Free

Guide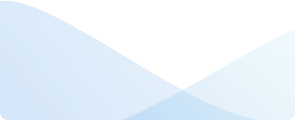 Qualities to Look for in a Mesothelioma Doctor
Since new patients are often overwhelmed by a mesothelioma diagnosis, it is important to find a mesothelioma doctor who can provide the best possible care, extending your lifespan as much as possible and improving your quality of life.
Learn about some qualities to look for when selecting a doctor below.
Certifications and Licensing
Ensure that the doctor you choose is properly board-certified and licensed to practice medicine in your area. You can verify a doctor's credentials by looking on the website of the hospital they work at.
Experience in Treating Your Type of Mesothelioma
Mesothelioma is a rare cancer that requires specialized treatment. Make sure the doctor you want to work with has experience in treating the specific form of mesothelioma you have been diagnosed with.
An Understanding Manner
A mesothelioma diagnosis can be overwhelming, so it's important to find a doctor who is compassionate and understanding. They should be willing to take the time to answer your questions and provide emotional support.
Variety of Treatment Methods
Mesothelioma treatment typically involves a combination of different methods, such as chemotherapy, radiation therapy, and surgery.
The best mesothelioma specialists will have a multidisciplinary team behind them to help treat you using any treatments you qualify for.
Also, make sure the doctors take time to explain your available mesothelioma treatment options — this way, you'll have confidence knowing you're getting the best plan available.
Learn more about top mesothelioma doctors and treatments that we can connect you with. Contact us now.
Preparing for Your First Mesothelioma Specialist Appointment
Preparing for your first appointment with a mesothelioma doctor can be daunting, but it can also help you make the most out of your consultation. Learn how to get ready below.
1. Find Asbestos Exposure Evidence
Before your appointment, gather any information that could help your doctor better understand your asbestos exposure history.
This information could include details about where you worked, the types of materials you worked with, and any other relevant information about your exposure.
2. Gather Your Current Medications for Reference
Make a list of all medications you are currently taking, including over-the-counter medicines, supplements, and vitamins. Doctors can take these into account before recommending treatments.
3. Write Down Your Current Symptoms and Questions
Jot down any questions or concerns you have about your mesothelioma diagnosis or treatment plan.
This list can help you stay focused during your appointment and ensure that all of your concerns are addressed.
4. Get Copies of Your Medical Records
Request copies of any medical records related to your mesothelioma diagnosis, including pathology reports, imaging studies, and laboratory tests.
Having these records on hand can help your doctor make an accurate diagnosis and develop an effective treatment plan.
Find Top Mesothelioma Specialists in Your Area
Getting diagnosed with mesothelioma can be devastating, but it's key to remain optimistic during this time. The first course of action in battling this illness is to find a trustworthy mesothelioma doctor.
Thankfully, there are many experienced mesothelioma cancer doctors available across the country to aid patients in need. These specialists have the knowledge and resources to help you live as long as possible and ease your pain.
Reach out to our Patient Advocates now to find doctors specializing in mesothelioma near you. Call (888) 360-2406 to get started.
FAQs About Mesothelioma Doctors
Can doctors cure mesothelioma?
Not yet. There is no known cure for mesothelioma at this time. However, doctors can use a variety of treatments to manage mesothelioma symptoms and extend survival.
Many mesothelioma doctors are also conducting clinical trials, which test new treatments and may one day lead to a cure being found.
How do doctors treat mesothelioma?
Doctors often treat mesothelioma using a combination of surgery, chemotherapy, radiation therapy, immunotherapy, and other therapies.
Each doctor takes a different approach depending on the type, stage, and other individual factors when administering treatments.
Can I get a second opinion from a mesothelioma doctor?
Yes, it is always a good idea to seek a second opinion from a separate mesothelioma doctor. Mesothelioma is a very rare cancer, so it's possible to get misdiagnosed at first.
A second opinion can either confirm your diagnosis or provide a different one. Either way, you'll have peace of mind knowing that another medical expert has reviewed your diagnosis.
Where can I find mesothelioma doctors near me?
You can find top mesothelioma specialists near you by connecting with our team right now. Call (888) 360-2406.
We have relationships with some of the nation's best doctors for mesothelioma. Our caring Patient Advocates can help you find the right mesothelioma doctor for you or your loved one.