Air Force Veterans and Mesothelioma
United States Air Force personnel, especially those who served before the early 1980s, are at a higher risk of developing mesothelioma, an aggressive cancer caused by exposure to asbestos. Fortunately, Air Force veterans with mesothelioma may be eligible for life-changing VA benefits and private forms of compensation. Our team can help veterans get the benefits they deserve.
Get A Free Mesothelioma

Guide
Highlighted Page Topics:
How Were Air Force Veterans at Risk of Mesothelioma?
Between 1947 and the early 1980s, the U.S. Air Force frequently used asbestos in both planes and buildings for its fireproofing and heat-resistant properties. This was because asbestos was a cheap, versatile, and readily available product.
However, military veterans were put at high risk of developing mesothelioma later in life every time they were around asbestos-containing materials. When inhaled or ingested, asbestos fibers may damage the body's internal structure and cause irreversible damage.
The U.S. Air Force stopped using the material in the early 1980s when the public became aware of the dangers of asbestos. However, it was too late for those already exposed, many of whom went on to develop mesothelioma. Even those who served after the 1980s could still be at risk.
Get help if you're a U.S. Air Force veteran with mesothelioma. Benefits from the U.S. Department of Veterans Affairs (VA) and private mesothelioma claims can help you afford medical care and other expenses.
Access all the benefits you're entitled to with our help — learn more in our Free Mesothelioma Guide.
Free 2023 Mesothelioma Guide
Find Cancer Resources
Get Medical Care
Access Compensation
Download Your Free

Guide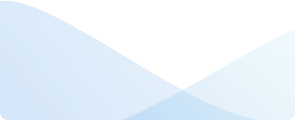 Use of Asbestos in the U.S. Air Force
The U.S. Air Force used asbestos in many military bases, planes, and products.
U.S. Air Force Bases
Until the early 1980s, U.S. Air Force bases were often built with asbestos-based materials.
Base materials containing asbestos included:
Ceiling tiles
Floor tiles and flooring
Insulation
Roofing materials
Sheetrock
Air Force Planes
Almost all of the U.S. Air Force's planes used asbestos before the early 1980s.
Here is a list of U.S. Air Force aircraft that contained asbestos products:
B-36 Peacemaker
B-47 Stratojet
B-52 Stratofortress
B-58 Hustler
F-104 Starfighter
KC-135 Stratotanker
SR-71 Blackbird
U-2 Spyplanes
Aircraft Products
The U.S. Air Force used asbestos for various functions and materials inside its planes.
Asbestos-containing aircraft products included:
Adhesives
Brake pads and brakes
Caulking
Ceiling tiles
Electrical wiring
Engine heat shields
Gaskets
Heating systems
Insulation
Valves
Air Force Jobs at Risk of Asbestos Exposure and Mesothelioma
Some Air Force roles had a higher risk of coming into direct contact with asbestos products.
These include:
Air Force mechanics: They may have been exposed to various asbestos-containing products, including aircraft insulation, gaskets, brake pads, and electrical wiring while servicing planes.
Construction workers: Construction workers built military barracks and may have been exposed to asbestos in products such as drywall, piping, roofing materials, and insulation.
The following Air Force jobs also had a high risk of asbestos exposure:
Aircraft handlers
Aviation fire control technicians
Jet engine or other aircraft mechanics
Metalsmiths
Welders
Air Force and Secondhand Exposure to Asbestos
Family members who lived with Air Force personnel may have been at risk of asbestos exposure as well.
Secondhand asbestos exposure could've happened when asbestos fibers stuck to Air Force members' skin, clothes, and/or hair while they worked. The Air Force service member could bring these fibers home and unknowingly put their loved ones in danger.
Fortunately, U.S. Air Force veterans' loved ones may be eligible for VA benefits and compensation if they now have mesothelioma. Contact us now to learn more.
Treatment Options for Air Force Veterans With Mesothelioma
Air Force veterans with mesothelioma may receive various treatments depending on their health, age, tumor location, and mesothelioma stage and type.
Mesothelioma treatments can help patients live longer, destroy and shrink mesothelioma tumors, and reduce painful mesothelioma symptoms.
Examples of mesothelioma treatments include:
Chemotherapy involves using cancer-killing drugs to treat mesothelioma. Most patients receive a mix of two chemo drugs, pemetrexed and cisplatin.
Immunotherapy stimulates your immune system to locate and fight cancer cells. The Food and Drug Administration has approved mixing two immunotherapy drugs, Yervoy® and Opdivo®, to treat pleural mesothelioma.
Radiation therapy or radiotherapy uses radiation to shrink mesothelioma tumors and ease symptoms. Doctors may also use it as an adjuvant (follow-up) treatment to kill cancer cells that have been left behind by surgery.
Surgery removes mesothelioma tumors from the body. Notable mesothelioma surgeries include a lung-removing extrapleural pneumonectomy (EPP) and a lung-sparing pleurectomy with decortication (P/D) for pleural mesothelioma. Cytoreductive surgery to remove cancer tumors from the abdominal lining is used for peritoneal mesothelioma.
Compensation Options for Air Force Veterans With Mesothelioma
Treatments for mesothelioma can be expensive, especially if they're not covered by insurance. Luckily, U.S. Air Force veterans can pursue financial compensation for their mesothelioma diagnosis through the following ways.
Asbestos Trust Fund Claims
If manufacturers of asbestos-based products went bankrupt, they were required to create trust funds to compensate current and future asbestos exposure victims. These asbestos trust funds contain over $30 billion in compensation today.
People with mesothelioma and other asbestos-related illnesses may be eligible to file asbestos trust fund claims. Talk to a mesothelioma lawyer to learn how.
VA Benefits Claims
If you are a U.S. Air Force veteran with mesothelioma and you came into contact with asbestos while serving in the military, you may be eligible for disability compensation through the VA. Mesothelioma Air Force veterans typically receive a 100% disability rating from the VA, making them eligible for the highest amounts of compensation.
You may also receive monthly payments and VA health care services as part of your military benefits. Additionally, you may qualify for benefits if you are a surviving spouse or child of a veteran with mesothelioma through VA Dependency and Indemnity Compensation.
Talk to a VA-accredited attorney to learn how to file a VA claim.
Mesothelioma Lawsuits
Finally, you may be able to seek financial compensation by filing a mesothelioma lawsuit against asbestos companies. Filing a lawsuit won't affect your ability to get VA benefits, and the military and government aren't sued.
Air Force veterans and their families can file two types of mesothelioma lawsuits.
Personal Injury Lawsuits
Personal injury lawsuits are filed against the companies that made the asbestos-containing products you were exposed to while serving in the U.S. Air Force.
If your mesothelioma lawsuit is successful, you will receive financial payouts for your injury, including lost income, medical costs, and pain and suffering.
Wrongful Death Lawsuits
The family members of a deceased mesothelioma patient may file a wrongful death claim against the asbestos companies responsible for the exposure.
If the lawsuit is successful, the family will receive compensation for medical bills, past pain and suffering, lost income, and funeral expenses.
Further, if death prevents a mesothelioma patient from completing a personal injury lawsuit, the claim can be turned into a wrongful death lawsuit, and the deceased's family can continue pursuing the legal claim.
Mesothelioma Settlements and Air Force Veterans
The average mesothelioma lawsuit awards $1 million for a private legal settlement. However, each case is different, and some U.S. Air Force veterans have received much more than this.
Examples of mesothelioma Air Force settlements include:
$4.14 million for an Air Force veteran and welder
$1.9 million for an Air Force veteran and pipefitter
If you don't know how to find the best lawyer for your mesothelioma case, Mesothelioma Resource Group can connect you with law firms to explore options for compensation.
Next Steps for Mesothelioma Air Force Veterans
Receiving a mesothelioma diagnosis can be confusing, daunting, and traumatizing for Air Force veterans and their families.
Fortunately, Mesothelioma Resource Group can connect you with top treatments, medical professionals, and financial aid right now. Our team is dedicated to helping you and your loved ones in any way we can.
Get our free mesothelioma guide to learn how to get started and find the resources you need.
FAQs About Mesothelioma Air Force Veterans
Is mesothelioma a VA disability?
Yes, mesothelioma is generally considered a 100% disability by the VA when it is caused by asbestos exposure during their time of service.
This means U.S. Air Force veterans can receive the highest compensation possible.
Can you get VA disability for asbestos exposure?
Yes, you can get VA disability benefits for asbestos exposure if both of the following are true:
You have a health condition caused by asbestos exposure. This includes mesothelioma and other asbestos-related diseases, such as asbestosis and asbestos lung cancer.
You came into contact with asbestos during military service.
Does every veteran with mesothelioma get a settlement?
No, because not every U.S. veteran suffering from mesothelioma chooses to file a legal claim to secure a settlement.
However, many U.S. military veterans, Navy veterans, airmen, and veterans from other branches of the military can get mesothelioma settlements if they:
Have evidence showing their Air Force asbestos exposure caused their mesothelioma.
Hire a top mesothelioma lawyer to pursue maximum compensation.
File their mesothelioma personal injury lawsuit according to their state's statute of limitations (deadline).
Do you need a lawyer to start a mesothelioma lawsuit?
Yes, you must have a lawyer to start a mesothelioma lawsuit or it's likely that you won't receive any compensation.
A high-quality mesothelioma attorney has the experience, knowledge, and skills to build a strong case and negotiate for maximum financial payouts.