Mesothelioma Treatment
Mesothelioma cancer treatments are crucial to increasing your chances of living longer and improving your quality of life. To treat mesothelioma, doctors may use surgery, chemotherapy, radiation, or other therapies. Mesothelioma Resource Group can help you receive top treatments faster.
Get A Free Mesothelioma

Guide
Highlighted Page Topics:
Is There Treatment for Mesothelioma?
Yes. There are several mesothelioma treatment options that you might qualify for. You may be able to live for months, years, or even decades with the right treatments.
Standard treatments for mesothelioma include:
Chemotherapy
Immunotherapy
Radiation
Surgery
Tumor treatment fields (TTFields)
There are also many emerging mesothelioma treatments that doctors are currently testing in clinical trials. These new mesothelioma treatment options can possibly help you, too.
You can access medical care from doctors that specialize in treating mesothelioma. These cancer specialists can determine the best treatments depending on your unique patient factors.
Learn about top mesothelioma treatments in our free mesothelioma guide.
Free 2023 Mesothelioma Guide
Find Cancer Resources
Get Medical Care
Access Compensation
Download Your Free

Guide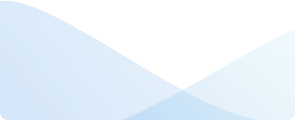 Mesothelioma Treatment Options
There are many different mesothelioma treatments that you might qualify for. Which treatments will work best in your case depends on when you're diagnosed, your overall health, the type of mesothelioma you have, and other factors.
Doctors typically recommend standard, first-line treatments like surgery, chemotherapy, or radiation when trying to help mesothelioma patients live longer. Palliative (pain-relieving) care may be the main course of treatment used for late-stage cancer.
Some mesothelioma treatments may have side effects, so you and your doctors must consider the benefits and risks. Learn about the different mesothelioma treatment options below.
Mesothelioma Surgery
Surgery is arguably the best mesothelioma treatment. Surgical procedures allow doctors to remove mesothelioma tumors from the body. Nearby parts of the body that have been overrun by cancer (such as a lung, the lung lining, or the abdominal lining) are often removed as well.
Mesothelioma surgery is particularly helpful in cases of early-stage cancer (where the cancer hasn't spread very far). Patients with early-stage mesothelioma may be considered cancer-free after getting surgery.
"Surgery is almost always recommended for patients whose tumors have not yet started to spread outside of their original locations, but can be evaluated on a case-by-case basis for patients with later stages of mesothelioma."

– Moffitt Cancer Center
Minor surgeries may also be performed in cases of late-stage mesothelioma to help shrink tumors and reduce symptoms.
Major mesothelioma surgeries do come with some risks – particularly if a patient's lung is removed. Doctors can discuss potential complications and side effects before you agree to undergo surgery.
Our team may be able to help you access mesothelioma surgeries and other treatments. Get started: Call (888) 360-2406 now.
Mesothelioma Chemotherapy
Chemotherapy is the most commonly used mesothelioma treatment, according to the American Society of Clinical Oncology (ASCO). Chemotherapy medications are given to destroy cancer cells in the body.
Commonly used mesothelioma chemotherapy drugs include:
Carboplatin
Cisplatin
Pemetrexed
If doctors recommend chemotherapy in your case, you'll likely get it in doses followed by recovery periods (cycles). This will allow you to recuperate from any possible side effects like nausea, numbness, and/or hair loss.
Radiation for Mesothelioma
Radiation therapy (also known as radiotherapy) allows doctors to shrink mesothelioma tumors using beams of energy. Radiation is similar to getting an X-ray but the beams are more powerful.
There are several types of radiation therapy that can be used for mesothelioma. The most common is external beam radiation therapy (EBRT), through which doctors use a machine to aim the radiation at tumors and shrink them.
Radiation can lead to side effects like fatigue, hair loss, and skin soreness, as it harms both cancer cells and healthy cells. However, the American Cancer Society (ACS) notes that most side effects will clear up once you've finished your radiation treatments.
Immunotherapy
Immunotherapy is a newer mesothelioma treatment, having been approved by the U.S. Food and Drug Administration (FDA) in 2020.
The body naturally wants to destroy harmful cells, bacteria, and viruses. However, cancer cells can sometimes hide from the immune system and overrun the body. Immunotherapy medications can boost the body's immune response to help it find and destroy cancer cells.
Tumor Treating Fields
Tumor treating fields (TTFields) use pads that are charged with electricity to prevent mesothelioma tumors from growing. The pads stick to a patient's chest and cause little to no discomfort, but interrupt the cancer cells' ability to divide.
TTFields were approved as a type of mesothelioma treatment by the FDA in 2019. Those who undergo treatment using TTFields must also receive chemotherapy as part of the FDA's approval plan.
Multimodal Therapy
Doctors often use several mesothelioma treatments to help a patient. When this happens, the patient is receiving multimodal therapy.
A common example of multimodal therapy is when doctors use radiation and/or chemotherapy to boost the effects of surgery.
When given before surgery, chemotherapy and radiation are considered adjuvant treatments. Adjuvant treatments allow doctors to shrink cancer tumors so they're easier to remove during surgery.
Radiation and chemotherapy given after surgery are considered neoadjuvant treatments. Using these treatments, doctors can kill microscopic cancer cells that surgery might not have removed.
Your cancer care team can see if more than one mesothelioma treatment can be used in your case.
Emerging Mesothelioma Treatments
Besides the first-line mesothelioma treatments listed above, doctors are studying many other new treatments in clinical trials. Some of the most notable emerging mesothelioma treatments are listed below.
Cryotherapy
Cryotherapy (also known as cryoablation or cryosurgery) uses extreme cold to destroy mesothelioma tumors. Doctors blast cancer tumors with freezing liquid nitrogen or gas. The cancer cells then die as the tumor thaws, according to the National Cancer Institute (NCI).
Cryotherapy is currently used by some of the world's top mesothelioma doctors – including Dr. Robert Cameron – to help patients.
Photodynamic Therapy
Photodynamic therapy uses light to break down cancer tumors. With this treatment, doctors administer a drug that collects in cancer tumors and is harmless to the patient. This medication is then activated with light and the cancer cells start to die.
A benefit of photodynamic therapy is that healthy tissues are not harmed. When used with other mesothelioma treatments, photodynamic therapy has been shown to help many patients live longer, according to Roswell Park Comprehensive Cancer Center.
Gene Therapy
Using gene therapy, doctors edit the genetic makeup of mesothelioma cells to destroy them more easily.
The genes of mesothelioma cells can be edited in different ways. For example, doctors may inject a virus carrying its own gene into the body. The virus then sends the gene into the cancer cells, making them easier to kill.
Targeted Therapy
Targeted therapy works by attacking molecules, proteins, or other substances within mesothelioma cells that help them divide and spread.
Targeted therapy is typically given as a medication, and often causes milder side effects than chemotherapy, according to the ACS.
Clinical Trials
A clinical trial may possibly be able to help you if standard mesothelioma treatments do not. Many of the emerging mesothelioma treatments listed above – as well as potential improvements to first-line treatments – are available through clinical trials.
Clinical trials for mesothelioma are being held at medical centers all across the country. These trials test specific treatments that depend on the type of mesothelioma a patient has and which stage it's in, among other factors. Because of this, you may or may not be able to join every clinical trial.
Our team can help you find clinical trials and mesothelioma treatments if you qualify. Learn more now with a free case review.
Free Doctors Match
Find Top Doctors
Pursue Cancer Cares
Get Financial Support
Find a

Doctor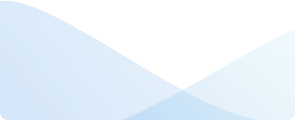 Palliative Care for Mesothelioma
Palliative treatments are designed to ease the symptoms of mesothelioma. Doctors can administer palliative care no matter what stage of mesothelioma you have.
Palliative and supportive care options may be used alongside first-line treatments when the cancer hasn't spread. Or, they may be the main treatments used when a patient has late-stage mesothelioma.
Palliative care options for mesothelioma include:
Debulking surgeries: These minor surgeries can remove mesothelioma tumors and parts of cancer-ridden tissue.
Talc pleurodesis: A talc pleurodesis is used to treat pleural effusions (fluid buildup in the lung lining) in those with pleural mesothelioma. Doctors seal the pleura shut using medical talc. Doing so helps prevent the patient from suffering more pleural effusions.
Thoracentesis: This procedure is also used to treat pleural effusions. Doctors use a thin needle to drain the effusion. This process can ease symptoms such as pain when breathing and shortness of breath.
Lower doses of first-line treatments like chemotherapy and radiation can also be used as palliative care.
Treatments by Types of Mesothelioma
Which type of mesothelioma you have greatly affects your treatment plan.
Mesothelioma can develop in one of four different parts of the body:
Abdominal lining
Heart lining
Lung lining
Testicle lining
Each type of mesothelioma requires its own treatment approach as a result.
Learn how the different types of mesothelioma are treated below.
Pleural Mesothelioma Treatments
Malignant pleural mesothelioma develops in the lining of the lungs (pleura). To treat this type of mesothelioma, doctors need to destroy cancer tumors that have grown in the lung lining and chest wall.
Surgery is often the most effective pleural mesothelioma treatment.
There are two main types of pleural mesothelioma surgeries:
Extrapleural pneumonectomy (EPP): Through this surgery, doctors remove the lung closest to the mesothelioma tumors, the pleura, and all signs of the cancer. When combined with radiation therapy and surgery, patients live for over 35 months (nearly 3 years) on average.
Pleurectomy with decortication (P/D): This surgery was developed as a less-intense alternative to the EPP. Through this procedure, doctors remove the pleura and all cancer tumors while both lungs are kept intact. This type of surgery allows patients to recover faster and with fewer possible complications. Patients who get a P/D, along with radiation and chemotherapy, live almost as long as those who get an EPP. A 2021 study found that P/D patients lived for 34 months on average.
Thoracic oncologists (doctors that treat cancers in the lungs and chest) can recommend which surgery will work best in your case. Some doctors prefer one surgical method over another.
For example, Dr. Raja Flores, a mesothelioma specialist at Mount Sinai Medical Center in New York, only uses an EPP when it's absolutely needed.
"At the time of surgery, we will do whatever we need to do to spare that lung. However, there are cases where the lung is so far gone, where they're not getting function from that lung. In those particular cases, when necessary, we will do an extrapleural pneumonectomy."

– Dr. Raja Flores, mesothelioma specialist
Other treatments like chemotherapy, radiation therapy, TTFields, and immunotherapy may also be used to help pleural mesothelioma patients live longer.
Peritoneal Mesothelioma Treatments
Malignant peritoneal mesothelioma develops in the lining of the abdominal cavity (peritoneum). Doctors typically use a treatment called cytoreduction with HIPEC (heated intraperitoneal chemotherapy) to help patients with this type of mesothelioma live longer.
Cytoreductive surgery on the abdomen is performed first. This surgery allows doctors to remove all visible traces of the cancer from the abdominal lining and/or organs.
Doctors then bathe the surgery site in warm chemotherapy drugs, which destroy any leftover cancer cells that weren't removed during surgery.
Cytoreduction with HIPEC is the main reason why peritoneal patients have a longer life expectancy than those with other types. Peritoneal mesothelioma patients can live for 53 months (nearly 4 and a half years) on average if they undergo cytoreductive surgery with HIPEC.
Call (888) 360-2406 now to get help finding mesothelioma treatments.
Treatment of Other Mesothelioma Types
Pericardial mesothelioma, which develops in the heart lining (pericardium), can be treated using a pericardiectomy if it's caught before it spreads. This surgery allows doctors to remove the heart lining and all cancerous tumors found there.
Testicular mesothelioma is typically treated with a surgery called an orchidectomy, which removes the cancer tumors and the testicle closest to them.
Both testicular and pericardial mesothelioma can also be treated with radiation therapy and chemotherapy.
Other Options That Help With Mesothelioma Treatments
As you receive mesothelioma treatments, you may look into other options that could help improve your overall prognosis (health outlook).
Making positive changes to your diet and exercise plan – with the guidance of your cancer doctors – could be helpful. There are also non-medical, alternative mesothelioma treatments like meditation that could help you feel calmer and less stressed.
Nutrition, Exercise, & Mesothelioma Treatments
Your diet and exercise plan can go a long way to helping while getting treatment for mesothelioma. Eating nutrient-rich food and exercising regularly allows you to maintain the energy you need to fight this cancer and recover from treatments.
"The most important aspect of patients with cancer's daily lives, I think, are good nutrition and adequate exercise."

– Dr. Taylor Ripley, mesothelioma specialist
Cancer centers may have dietitians and physical therapists on staff who can help you maintain a good diet and exercise plan.
Make sure to consult with your cancer care team before making any changes to your diet or exercise plan. Some dietary supplements, for example, could cause harmful complications.
Alternative Treatments for Mesothelioma
Alternative mesothelioma treatments account for a wide range of therapies, some of which are more helpful than others.
Alternative treatments should never be used in place of well-accepted treatments like surgery or chemotherapy. Although some of these treatments can help you feel calmer or ease other symptoms, there's no evidence that any will help you live longer.
Alternative treatment options for mesothelioma include:
Massage therapy
Mediation
Reiki therapy
Yoga
For best results, ask a mesothelioma specialist if any alternative treatments might help in your case before starting them.
Mesothelioma Doctors and Cancer Centers
Mesothelioma is a rare cancer – with only about 3,000 new cases each year – and it's very aggressive. Because of these factors, you'll want to work with doctors that have experience treating this cancer.
Top mesothelioma doctors work at cancer centers and hospitals across the United States. Find top doctors and cancer centers treating mesothelioma below.
Top Mesothelioma Doctors
Dr. Robert B. Cameron
Dr. Robert B. Cameron is one of the world's leading mesothelioma doctors and has decades of experience in treating pleural mesothelioma. He currently serves as the director of the Comprehensive Mesothelioma Program at the Ronald Reagan UCLA Medical Center in Los Angeles, California.
Dr. Cameron has conducted many studies and clinical trials that seek to improve the lives of mesothelioma patients. As part of this work, Dr. Cameron invented the pleurectomy with decortication procedure – one of the two main surgeries used to treat pleural mesothelioma.
Dr. Cameron is also the chief of thoracic surgery at the West Los Angeles VA Medical Center, where he works to treat U.S. veterans with mesothelioma.
Disclaimer
Mesothelioma Resource Group has no affiliation with and is not endorsed or sponsored by Dr. Robert B. Cameron. The contact information above is listed for informational purposes only. You have the right to contact Dr. Cameron directly.
Dr. Joseph Friedberg
Dr. Joseph Friedberg serves as the thoracic surgeon-in-chief at Temple University Health System in Pennsylvania. Dr. Friedberg focuses on treating pleural mesothelioma as well as severe cases of lung cancer.
Dr. Friedberg is an award-winning mesothelioma specialist who deeply cares about the well-being of his patients. He'll do everything he can to help those in his care.
"My practice philosophy is to treat every patient with the same respect, thoughtfulness, and commitment that I would want for myself or a family member."

– Dr. Joseph Friedberg
Dr. Friedberg has also investigated new treatments for mesothelioma, such as photodynamic therapy, as part of his work.
Dr. Raja Flores
Dr. Raja Flores treats mesothelioma patients at Mount Sinai Medical Center, where he serves as the chairman of its department of thoracic surgery. He can treat pleural mesothelioma patients using an EPP or a P/D, along with other standard treatments like radiation and chemotherapy.
Dr. Flores continues to study new and more effective ways to treat mesothelioma, too. In past research studies, he's investigated new ways to approach multimodal mesothelioma treatment.
Our team has relationships with some of the nation's top mesothelioma doctors and can help you access top treatments in less time. Get a free case review to learn more.
Free Doctors Match
Find Top Doctors
Pursue Cancer Cares
Get Financial Support
Find a

Doctor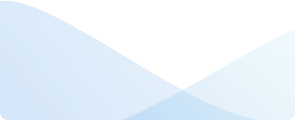 Mesothelioma Treatment Centers
University of Chicago Medical Center
Chicago, IL 60637
Has a team of doctors and specialists on staff who can treat mesothelioma (thoracic surgeons, pathologists, and radiologists)
Among the staff is Dr. Hedy Lee Kindler, who lost her father to mesothelioma and now treats peritoneal mesothelioma patients
Listed as a Comprehensive Cancer Center (meaning it's of very high quality) by the NCI
MD Anderson Cancer Center
Houston, TX 77030
Available mesothelioma treatments include chemotherapy, immunotherapy, radiation, and both main pleural mesothelioma surgeries
Offers clinical trials that mesothelioma patients may be able to join
Listed as an NCI Comprehensive Cancer Center
Frequently ranked among the top hospitals in the nation by U.S. News & World Report
University of Pennsylvania Abramson Cancer Center
Philadelphia, PA 19104
Treats patients through its nationally renowned Mesothelioma and Pleural Disease Program
Surgeons, radiation oncologists, pulmonologists, and pathologists are all on staff to help patients
New mesothelioma treatments are also studied through the hospital's research program
Mayo Clinic
Various locations
Considered the top hospital in the United States by U.S. News & World Report
Three facilities in Florida, Minnesota, and Arizona
Immunotherapy, surgery, and other treatments are used to help mesothelioma patients
How Much Does Mesothelioma Treatment Cost?
Getting mesothelioma treatments is key to living longer but unfortunately, they can be very expensive. In fact, it can cost $500,000 or more to treat mesothelioma.
Each treatment – as well as hospital stays and other medical expenses – can quickly add up, even with insurance. The good news is that financial aid may be available to help you pay for mesothelioma treatments.
Did You Know?
Mesothelioma patients like you may qualify for financial compensation that is often worth millions of dollars, which can help you and your loved ones stay financially secure.
Learn how you can afford mesothelioma treatment costs right now by calling (888) 360-2406.
Get Help Finding Mesothelioma Treatments
No matter what type of mesothelioma you have or how far it's spread, it's important to access medical treatment. Getting treated can help you live longer and lessen your symptoms.
Mesothelioma Resource Group was created to help people like you get help after being diagnosed with this horrible cancer. Our team has relationships with top doctors and medical facilities and may be able to help you access top treatments faster.
Don't wait: get a free case review to learn more about accessing – and affording – top mesothelioma treatments.
FAQs About Mesothelioma Treatment
What is the best treatment for mesothelioma?
The best mesothelioma treatment for your case depends on what type of this cancer you have and how far it spread at the time of diagnosis.
Surgery is often the best mesothelioma treatment when the cancer is in its early stages, while chemotherapy and radiation may be more effective if the cancer has spread. Finally, if you have late-stage cancer, doctors may recommend getting palliative care to help you live comfortably.
Your medical team can determine which mesothelioma treatments will be best for you.
Are there any new treatments for mesothelioma?
Yes. There are many new mesothelioma treatments that doctors and researchers are looking into. These treatments – including cryotherapy, gene therapy, and targeted therapy – might allow mesothelioma patients to live longer.
Doctors are also looking into ways to improve standard mesothelioma treatment options like surgery, chemotherapy, and radiation.
Can mesothelioma ever be cured?
There's no cure for mesothelioma right now, but research continues to study potential cures and treatment options that can help people live longer.
A handful of mesothelioma patients have been able to live for decades after being diagnosed thanks to medical treatment.
How long can you live after getting diagnosed with mesothelioma?
The number one way to live longer after a diagnosis is to get mesothelioma treatments.
The average life expectancy after a mesothelioma diagnosis is 12 to 21 months with medical treatment. These numbers can vary greatly, though.
Peritoneal mesothelioma patients live for nearly 4 and a half years on average when treated with surgery and chemotherapy. Pleural mesothelioma patients often live for roughly 3 years when treated with a major surgery, chemotherapy, and radiation.
Further, some patients have lived for 15 years or more thanks to mesothelioma treatments.
Most mesothelioma patients live for less than 1 year without medical treatment.
How can I find mesothelioma treatments near me?
You can find mesothelioma treatments near you by contacting our team. We can connect you with mesothelioma doctors and cancer centers that are close to you. Get started now by calling (888) 360-2406.
Is there treatment for asbestos exposure?
There's no way to get treated for asbestos exposure or reduce your risks after you've been exposed. If you've been exposed to asbestos, you're at a greater risk of getting mesothelioma, asbestosis, or asbestos-related lung cancer.
However, you can get regularly screened to catch any illnesses you develop before they're severe and hard to treat. Talk to your doctor if you were exposed to asbestos and are concerned about your health – especially if you're feeling unwell. An early diagnosis could help you live for much longer.