Mesothelioma and Army Veterans
Asbestos — the only known cause of mesothelioma — was used by the U.S. Army for decades. As a result, many U.S. Army veterans develop mesothelioma every year. Fortunately, Army veterans with mesothelioma can get help with medical treatment through benefits from the U.S. Department of Veterans Affairs (VA) and other financial assistance options. Learn more now.
Get A Free Mesothelioma

Guide
Highlighted Page Topics:
About Mesothelioma in U.S. Army Veterans
If you served in the U.S. Army between the 1930s and the early 1980s, you may have been exposed to asbestos, a cancer-causing (carcinogenic) mineral.
Every branch of the military used large amounts of asbestos-containing materials because of the mineral's durability and resistance to fire. Manufacturers knew of the health risks of asbestos, but they continued to profit and hide the risks from the military and the public for years.
The U.S. Army often used asbestos in:
Bases and barracks
Construction materials
Vehicles
Weapons
If exposed, asbestos fibers can remain in the body for 10-50 years causing irreversible damage to the body. As a result, many U.S. Army veterans, who served decades ago, now have mesothelioma, an aggressive cancer impacting the thin lining of sensitive organs like the lungs and stomach. U.S. Army veterans may also be at risk of other serious asbestos-related conditions, such as asbestosis.
Fortunately, the VA offers a wide range of benefits to U.S. Army veterans suffering from mesothelioma. Private forms of benefits and compensation are also available. Learn how we can help in our Free Mesothelioma Guide.
Free 2023 Mesothelioma Guide
Find Cancer Resources
Get Medical Care
Access Compensation
Download Your Free

Guide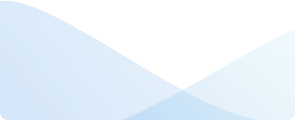 Risk Factors for Mesothelioma in Army Veterans
The only known cause of mesothelioma is asbestos exposure.
U.S. Army personnel working with or around asbestos could inhale or swallow microscopic fibers. Once in the body, asbestos fibers can get stuck in the mesothelium (the body's internal lining), causing damage for decades and eventually triggering the growth of cancer tumors.
Among U.S. Army veterans, other key risk factors include gender and age. It takes decades for asbestos fibers to cause the growth of mesothelioma tumors. Because of this, Army veterans are usually diagnosed as seniors.
Further, men make up the overwhelming majority of U.S. Army veterans who develop mesothelioma since men were more likely to serve in the military when asbestos products were so widely used.
Asbestos-Containing Products in the U.S. Army
Asbestos could be found in many products that U.S. Army members used every day before the 1980s. The dangers of inhaling asbestos dust or even touching asbestos products without protection were not yet widely understood.
Some Army products that contained asbestos include:
Boilers
Brake pads
Ceiling tiles
Cement
Electrical wiring
Engines
Fireproofing materials
Gaskets
Insulation in ships, planes, and buildings
Roofing materials
Tiles
Valves
Asbestos in Army Vehicle Parts
The Army used asbestos to make vehicle parts last longer, reduce friction, and limit the risk of overheating and vehicle fires.
Some Army vehicle parts with asbestos include:
Brake pads and linings
Clutches
Gaskets
Heat systems, including seals and valves
Transmission parts
Undercoating
U.S. Army Bases Where Asbestos Was Found
Nearly 70 U.S. Army bases used asbestos-containing products to construct on-base housing and military buildings.
Some of these bases include:
Blue Grass Army Depot, Kentucky
Camp Blanding, Florida
Camp San Luis Obispo, California
Fort Dix, New Jersey
Fort Hood, Texas
Fort Lewis, Washington
Fort Shafter, Hawaii
Don't see your U.S. Army base listed? Contact us to learn if an Army base you served on used asbestos.
Asbestos in U.S. Army Jobs
Every U.S. veteran who served in the Army between the 1930s and early 1980s was likely exposed to asbestos, but some roles had higher levels of prolonged exposure.
Just one exposure to asbestos increases someone's risk of mesothelioma, but those who worked with asbestos every day in high amounts are at even greater risk of developing the cancer.
Army occupations at high risk of asbestos exposure include:
Aircraft mechanics
Carpenters
Construction workers
Drywallers
Electricians
Firefighters
HVAC mechanics
Insulators
Pipefitters and plumbers
Renovation and demolition specialists
U.S. Army Corps of Engineers
Sadly, U.S. Army jobs weren't the only ways people were exposed. All other branches of the military — including the Marines, Coast Guard, Air Force, and Navy — used asbestos as well, putting every service member at risk of mesothelioma.
After their service, veterans may have found similar jobs in civilian industries that relied on asbestos, meaning their exposure continued for years or even decades after service.
Is Asbestos Still a Risk in the Army?
The use of asbestos in the U.S. Army decreased significantly in the 1980s, as steps were taken to remove as much of this dangerous substance as possible.
Unfortunately, veterans who served before the 1980s are still at risk of mesothelioma due to this initial exposure, as this cancer usually doesn't develop until decades later.
Further, modern-day Army soldiers might be exposed to asbestos if they work on older bases that still have asbestos-containing products. They could also risk exposure during combat overseas if older buildings that contain asbestos are damaged or destroyed.
Compensation for Mesothelioma Army Veterans
Veterans with mesothelioma may be eligible for VA benefits, including financial compensation and health care. They may also be able to private claims against manufacturers or trust funds to get more compensation, which can help cover treatment and other expenses.
Mesothelioma VA Benefits
Army veterans who can prove they developed mesothelioma due to Army asbestos exposure may receive certain VA benefits.
VA benefits for mesothelioma Army veterans include:
VA disability compensation: As of 2023, affected veterans can receive nearly $4,000 a month in most cases through this tax-free benefit.
VA health care: Veterans with mesothelioma can receive treatment from leading mesothelioma specialists that work in the VA health care system. Many VA health care services are free or low-cost.
Special Monthly Compensation (SMC): Veterans already receiving disability compensation may receive this additional monthly benefit if they have special needs, such as an in-home caregiver.
VA Dependency and Indemnity Compensation (VA DIC): The DIC is a monthly benefit for the surviving children, spouse, or other dependents of a veteran who died of mesothelioma.
If you or a family member are interested in filing a VA claim for mesothelioma, we can help. Contact us to get started.
Asbestos Trust Fund Claims
Mesothelioma Army veterans can file asbestos trust fund claims to recover compensation.
Asbestos trusts were established by negligent asbestos product manufacturers that have gone bankrupt. These trusts set money aside for current and future asbestos claims. The trusts have a combined value of more than $30 billion.
Army veterans with mesothelioma can file trust fund claims and VA benefits claims at the same time. Call (888) 360-2406 to get started.
Mesothelioma Claims for Army Veterans
U.S. military personnel with mesothelioma also can receive compensation by filing personal injury claims (also known as mesothelioma lawsuits) against makers of asbestos-containing products.
In most cases, the value of a private mesothelioma claim is $1 million or more.
Family members and surviving spouses of veterans who died from mesothelioma can also file wrongful death claims against these manufacturers to seek justice.
Taking legal action against private asbestos companies will not affect a veteran's ability to receive mesothelioma VA benefits.
Help for Army Veterans With Mesothelioma
Receiving a mesothelioma diagnosis can be traumatizing for U.S. Army veterans and their loved ones.
Fortunately, the advocates at the Mesothelioma Resource Group are here to help.
By working with us, you can:
File for mesothelioma VA benefits
Get medical care from top cancer doctors
Pursue asbestos trust fund claims and private claims
Receive the support you need to fight this cancer
Learn more about all the ways we can help veterans like you in our free mesothelioma guide.
FAQs About Mesothelioma and Army Veterans
Is mesothelioma a VA disability?
Yes. The VA considers asbestos-related cancers like mesothelioma as disabilities. U.S. Army veterans with mesothelioma can receive disability benefits from the VA as long as they can prove that they were exposed to asbestos during active duty.
What is the VA disability rating for mesothelioma?
Veterans suffering from mesothelioma are almost always given a 100% disability compensation rate, regardless of which military branch they worked for.
This means they're entitled to the highest amount of disability compensation available.
Why do Army veterans have mesothelioma?
The U.S. armed forces used many asbestos-containing materials in Army bases, vehicles, and buildings throughout the 20th century as the risks were hidden by private companies.
Asbestos is a cancer-causing mineral that can cause mesothelioma when inhaled or ingested.
Due to the Army's widespread asbestos use, many U.S. Army veterans developed mesothelioma and other asbestos-related diseases.
Can Army veterans sue for a mesothelioma diagnosis?
Yes, Army veterans can file a private lawsuit against makers of asbestos-containing products for their military service-related mesothelioma diagnoses. Talk to a mesothelioma law firm or lawyer to learn more about the legal claims you can file.