Navy Veterans With Mesothelioma
Those who served in the United States Navy are at a high risk of developing mesothelioma, a cancer caused by asbestos. The U.S. Navy used asbestos-containing products for decades before the health risks were widely known. The good news is that Navy veterans with mesothelioma may qualify for financial and medical benefits from the U.S. Department of Veterans Affairs (VA) and private sources.
Get A Free Mesothelioma

Guide
Highlighted Page Topics:
Why Are U.S. Navy Veterans at Risk of Mesothelioma?
The Navy used more asbestos than all other military branches, so Navy veterans run the highest risk of mesothelioma cancer, asbestosis, lung cancer, and other asbestos-related diseases.
Did You Know?
U.S. Navy veterans and shipyard workers make up one-third of all mesothelioma patients.
Starting in the 1930s and continuing through World War II, the Navy greatly relied on asbestos-containing materials – especially to make its ships. Nearly every ship built by the Navy before the late 1970s used asbestos due to government mandates.
Asbestos was once thought to be a very effective insulator and fireproofing substance. However, if Navy personnel (or anyone else) breathed in or swallowed asbestos fibers, they could develop serious health problems like mesothelioma 10-50 years later.
Though the U.S. Navy no longer uses asbestos, thousands of veterans continue to get diagnosed with mesothelioma every year.
The good news is that help may be available for U.S. Navy veterans with mesothelioma. This includes mesothelioma VA benefits like financial aid and health care, as well as third-party claims that award $1 million on average.
Mesothelioma Resource Group can help Navy veterans that qualify receive VA benefits, treatments, and compensation. Learn more with a free mesothelioma guide.
Free 2023 Mesothelioma Guide
Find Cancer Resources
Get Medical Care
Access Compensation
Download Your Free

Guide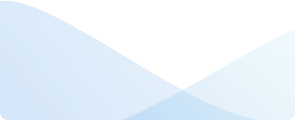 Asbestos Exposure in the Navy
U.S. Navy service members may have been exposed to asbestos in many different ways. Learn about Navy asbestos exposure risks below.
High-Risk Asbestos Navy Occupations
Almost any U.S. Navy veteran that served aboard a ship that contained asbestos could have been exposed. That said, some veterans had a higher risk of asbestos exposure than others.
In many cases, the risks came down to what job or role a veteran was assigned while serving in the Navy. Certain specialties put Navy veterans at a greater risk of asbestos exposure than others.
Navy jobs that involved the use of asbestos included:
Boiler technicians and tenders
Electricians
Firemen & fire control technicians
Hull maintenance technicians
Machinist's mates
Pipefitters
Shipbuilders
Sonarmen & sonar technicians
Welders
The jobs listed above are just a few examples of where the dangers of asbestos exposure were high. Navy veterans had to work with or around asbestos-containing materials on a daily basis while serving in many of these roles, which put them at risk of mesothelioma later in life.
U.S. Navy Ships With Asbestos
As mentioned earlier, almost every Navy vessel made between the 1930s and late 1970s used asbestos-containing products.
Naval vessels that used asbestos included:
Frigates
Minesweepers
Patrol boats
Over 300 asbestos-containing parts were used aboard Navy ships between the 1940s and 1970s. Many merchant marine and Coast Guard vessels also relied on asbestos during those time periods.
For example, miles of asbestos insulation and cables were used to coat ship hulls. Boiler and engine rooms used asbestos for fireproofing. Other asbestos-containing products used aboard ships included gaskets, valves, and adhesives.
Navy ships were particularly dangerous places to be exposed to asbestos. When asbestos-based products were disturbed, the fibers could get distributed into the air. Because Navy vessels had poor ventilation, the loose fibers had nowhere to go and could linger in the air for hours at a time. This made it easier for Navy personnel to inhale or swallow the fibers.
Asbestos Exposure in U.S. Navy Shipyards
Besides those serving on the ships themselves, Navy shipyard workers were also at a high risk of exposure and asbestos-related diseases. Before the dangers of asbestos were well-known, shipyard workers may have come into contact with this deadly substance every day.
Navy shipyard workers installed new asbestos-based products into ships and removed older ones – and both of these activities could release asbestos fibers into the air nearby.
Did You Know?
4.5 million people worked in U.S. Navy shipyards during World War II alone, according to the New York Times. Asbestos dust in these shipyards was "so pervasive that one often could not see across a room," the Times reported in 1979.
The American Cancer Society also notes that shipbuilders were among those at the greatest risk of asbestos exposure and mesothelioma.
Navy Veterans and Secondhand Asbestos Exposure
The family members and loved ones of Navy service members might have been indirectly exposed to asbestos. Known as secondhand exposure, this often occurred when Navy service members lived on a base with their families.
Navy service members could have been covered in asbestos dust after a day's work. Their family members could then breathe in or swallow the stray fibers that were carried home and develop an asbestos-related disease later in life.
There are many accounts of the family members of Navy veterans developing mesothelioma. Though they may have never worked around asbestos, a loved one did.
Help may be available if you or a family member served in the Navy and now has mesothelioma. Call (888) 360-2406 now to speak with our patient advocates.
VA Benefits for Navy Veterans With Mesothelioma
Navy veterans that develop mesothelioma or other asbestos-related illnesses may qualify for a wide range of benefits from the VA. This includes monthly financial assistance as well as high-quality health care services from top doctors and hospitals.
Learn about top VA benefits for Navy mesothelioma veterans below.
Financial VA Benefits
Navy veterans with mesothelioma can receive a payout every month from several VA benefits. The most notable VA financial benefit is disability compensation.
The VA awards disability benefits on a sliding scale depending on the extent of a veteran's injury or illness. Veterans with mesothelioma are usually given a 100% disability rating, which means they're entitled to higher financial payouts and lower health care costs.
Veterans of the armed forces who have mesothelioma often receive $3,517.84 per month if they're married through disability compensation. They may receive more financial compensation if they have other dependents, such as children.
Other financial VA benefits can include a military pension and aid and attendance (A&A), which are available for veterans who make less than a certain amount of money each year.
VA Health Care for Navy Veterans
Navy veterans with mesothelioma can pursue free or reduced-cost medical treatment with VA Health Care. There are several facilities within the VA Health Care System that have mesothelioma doctors on staff to treat veterans.
One such facility is the West Los Angeles VA Medical Center. Here, renowned specialist Dr. Robert B. Cameron treats veterans with pleural mesothelioma (which forms in the lung lining). Dr. Cameron invented a groundbreaking mesothelioma treatment called the pleurectomy with decortication (P/D), so the veterans that he treats are in excellent hands.
Military mesothelioma patients can also pursue treatments from the Michael E. DeBakey VA Medical Center in Texas. Here, Dr. Lorraine Cornwell oversees a medical team that can treat both pleural and peritoneal mesothelioma (which forms in the abdominal lining).
Disclaimer
Mesothelioma Resource Group has no affiliation with and is not endorsed or sponsored by Dr. Robert B. Cameron. The contact information above is listed for informational purposes only. You have the right to contact Dr. Cameron directly.
Private Mesothelioma Navy Settlements & Compensation
Outside of standard VA claims, veterans with mesothelioma are entitled to private benefits.
For example, veterans can pursue a financial claim from the companies that made and sold asbestos-containing products to the military. Through these claims, veterans can possibly reach mesothelioma settlements with an average value of over $1 million.
Veterans can also access financial compensation from asbestos trust funds. These trusts were set up by bankrupt makers of asbestos-containing products. More than $30 billion is available in asbestos trust funds and veterans may be able to file claims with dozens of them.
If eligible, veterans can work with a mesothelioma lawyer to file these claims and get the most compensation possible. Filing private claims won't affect a veteran's ability to file for VA benefits. In fact, the U.S. military and government won't be sued.
Help For Navy Veterans With Mesothelioma
Navy veterans and shipyard workers make up one-third of all mesothelioma patients, with thousands being diagnosed every year.
Navy veterans that developed mesothelioma after military asbestos exposure can receive financial aid and top medical care from the VA. Other veterans with mesothelioma have gotten thousands of dollars each month and treatment from leading cancer specialists thanks to the VA.
Lawyers at top mesothelioma law firms can also help veterans pursue private compensation claims worth $1 million or more on average. Veterans can access VA benefits and private claims at the same time.
If you or a loved one is a Navy veteran with mesothelioma, don't wait: Get a free mesothelioma guide now to learn about all the benefits you may qualify for.
FAQs About Mesothelioma and Navy Veterans
When did the U.S. Navy stop using asbestos?
The U.S. Navy started to scale back its use of asbestos in the mid-1970s and finally stopped using it altogether in 1978, according to the Occupational Safety and Health Administration (OSHA).
Steps were also taken to remove dangerous asbestos-containing products from older Navy vessels in the 1980s. That said, some U.S. Navy vessels still have asbestos in them today. In these cases, the asbestos-containing products are in good condition and don't pose a threat to human health.
What should I do if I was exposed to asbestos while serving in the Navy?
Talk to your doctor if you were exposed to asbestos during military service – even if you aren't sick. By telling your doctor about your asbestos exposure, they can closely monitor any changes to your health and possibly get properly diagnosed early on.
The symptoms of mesothelioma, like chest pain and shortness of breath, are often mild at first, so they could be misdiagnosed as a less serious health problem. Getting misdiagnosed could cause the cancer to spread. An early – and accurate – diagnosis is key to living longer with mesothelioma.
You may also want to request records related to your military service if you're concerned about your asbestos exposure. These records will be needed to access VA benefits for mesothelioma or other asbestos-related diseases.
How much are Navy asbestos settlements worth?
Navy asbestos settlements are often worth $1 million or more if you have mesothelioma. Other military veterans with mesothelioma may qualify for similar payouts.
You need to file a mesothelioma lawsuit to secure a settlement — but rest assured, lawsuits are not filed against the U.S. military or government. Instead, they are filed against the makers of asbestos-containing products that hid the deadly truth.
Contact our team at (888) 360-2406 to discuss your legal options.
Do Navy ships still use asbestos?
Yes, in some cases. While asbestos is not used to build new Navy ships, a few older ones may still have asbestos-containing products on board.
The USS Mount Whitney recently had 21 tons of asbestos insulation removed from its hull. This particular ship was built in the late 1960s, roughly a decade before the Navy stopped using asbestos.
The Navy has taken precautions to make sure that asbestos aboard on any of its ships poses as little risk as possible.