Mesothelioma Radiation Therapy
Mesothelioma radiation therapy, or radiotherapy, shrinks tumors using beams of energy (such as X-rays). Radiation therapy may allow you to live longer or with less pain since there'll be less cancer in your body. Learn more about mesothelioma radiation therapy, its side effects, and how it can help you.
Get A Free Mesothelioma

Guide
Highlighted Page Topics:
How Radiation Therapy Treats Mesothelioma
Radiation therapy aims high-energy rays such as gamma, photon, proton, or X-rays at mesothelioma tumors.
The rays kill or slow the growth of cancer cells by breaking up their DNA. This keeps the cancer cells from multiplying and causes them to die.
Mesothelioma oncology (cancer) specialists usually use radiation therapy during palliative care to improve quality of life and reduce symptoms. However, care providers may also use it alongside other treatments to help patients live longer.
The Mesothelioma Resource Group can help you access mesothelioma radiation therapy and other treatments for this cancer faster. We have relationships with top mesothelioma doctors and have nursing support personnel ready to help you.
Get started with our Free Mesothelioma Guide right now.
Free 2023 Mesothelioma Guide
Find Cancer Resources
Get Medical Care
Access Compensation
Download Your Free

Guide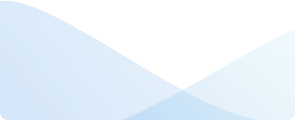 Goals of Radiation for Mesothelioma
What doctors hope to achieve by using mesothelioma radiation therapy will vary for each patient.
Doctors may want to use radiation to:
Help treat cancer recurrence (when cancer comes back after being treated already)
Kill cells left behind by surgery (as an adjuvant treatment) to lower the chances of recurrence
Prevent mesothelioma from spreading to other parts of the body during surgery
Reduce painful symptoms of metastasis (cancer spread)
Shrink tumors before surgery (as a neoadjuvant treatment) so tumors are easier to remove
Types of Mesothelioma Radiation Therapy
Doctors can use multiple types of radiation therapy to treat mesothelioma, including brachytherapy, external beam radiation therapy, and intraoperative radiation therapy.
Brachytherapy
Also known as internal radiation, brachytherapy involves inserting a radioactive device inside a mesothelioma tumor.
Brachytherapy lets your cancer care team use higher doses of radiation than would be possible with external radiation. It improves local control of cancer and lowers the chances of hurting normal tissue by delivering radiation directly to the cancerous cells.
However, brachytherapy is rarely used for mesothelioma unless it is part of a clinical trial, according to the American Cancer Society.
External Beam Radiation Therapy
External radiation or external beam radiation therapy (EBRT) uses a machine to direct high-dose energy rays through the skin into the mesothelioma tumor.
Doctors typically provide EBRT in rounds over several weeks during visits to a treatment center or hospital.
Intensity-Modulated Radiation Therapy
To fully target a mesothelioma tumor, doctors can use a different form of EBRT called intensity-modulated radiotherapy (IMRT).
IMRT uses customized radiation beams that match the shape of the cancer. It delivers the right radiation dose as effectively and safely as possible.
Radiation in Multimodal Mesothelioma Treatment
Doctors often combine different types of mesothelioma radiation therapy with other treatment options. This is known as multimodality therapy.
Care providers use radiation therapy alongside chemotherapy, immunotherapy, and surgeries like a pleurectomy with decortication (P/D) to treat mesothelioma.
Did you know that our team can help you access mesothelioma radiation therapy?
Get help right now by contacting us.
What Happens During Mesothelioma Radiation Therapy?
1. Treatment Consultation
First, the mesothelioma patient meets with a radiation oncologist, a doctor who specializes in treating cancer patients with radiation.
The doctor will look at a patient's medical records and work with the patient to create a radiation treatment plan. The patient must sign a consent form before undergoing treatment.
2. Tests & Imaging
Next, the radiation oncologist will order imaging and tests to determine the target location for radiation therapy.
Most doctors will order a computed tomography (CT) test, which combines a series of X-ray images to create images of the body's interior.
3. Preparing for Radiation
The cancer care team may make a faint marking on the patient to ensure the doctor delivering the radiation therapy avoids as much healthy tissue as possible.
The team may also create molds to shield healthy parts of the body during radiation and prevent toxicity.
4. Radiation Therapy Sessions
Most mesothelioma radiation therapy sessions last 15 to 30 minutes, according to the University of Rochester Medical Center.
How many times a person will need mesothelioma radiation therapy depends on the type of cancer they have, the radiation dose, whether they are undergoing palliative or potentially life-extending treatment, and the radiation schedule.
5. Follow-up Treatment and Care
After radiation therapy, the care team will monitor the patient for any side effects. Doctors may also order imaging scans to see if the mesothelioma tumor is shrinking after radiation treatment.
Find out more about mesothelioma radiation therapy and other top treatments in our Free Mesothelioma Guide.
Free 2023 Mesothelioma Guide
Find Cancer Resources
Get Medical Care
Access Compensation
Download Your Free

Guide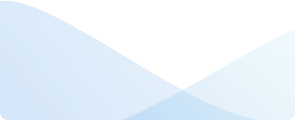 Side Effects of Radiation Therapy for Mesothelioma
Radiation oncologists try to protect surrounding healthy tissues during radiation treatment, but damage can still occur, leading to side effects.
Common radiation side effects include:
Appetite loss
Chest wall pain
Difficulty swallowing
Fatigue
Hair loss near the radiated area
Intestinal inflammation
Pneumonitis (inflammation of lung tissue)
Radiation fibrosis (scarring of the lungs)
Shortness of breath
Skin problems
Vomiting
If you experience side effects after mesothelioma radiation therapy, contact your medical team. They can prescribe treatments, such as topical creams for skin problems and oral medications for inflammation.
"The side effects from radiation are normally limited to the area being treated. Some people have few or no side effects. If you do have them, your health care provider may change the dose of your radiation or how often you receive treatment."

— University of Rochester Medical Center
Side effects may take weeks to develop.
Additionally, side effects vary depending on:
Dose schedules
Location of the area being treated
Radiation dosage level
Size of the area being treated
Treatment frequency
How Mesothelioma Radiation Therapy Affects Prognosis
Mesothelioma radiation therapy is often used in the treatment of malignant pleural mesothelioma to improve a patient's prognosis (health outcome). Pleural mesothelioma affects the pleura, the lining of the lung.
Radiation therapy for pleural mesothelioma improves:
Life expectancy: In a 2023 study published by the medical journal Cancer Medicine, pleural mesothelioma patients lived for 2 months longer on average when treated with radiation therapy compared to those who didn't get this treatment.
Survival rates: The Cancer Medicine study noted that pleural mesothelioma patients who received radiation therapy had a 5-year median survival rate of 9%. Patients who didn't get radiation had a 5-year survival rate of 8%.
Radiation therapy is not often used in cases of peritoneal mesothelioma (which forms in the abdomen lining), according to the Memorial Sloan Kettering Cancer Center. However, it may sometimes be recommended as a form of palliative care for these patients.
Get Help Finding Radiation Therapy for Mesothelioma
Radiation therapy for mesothelioma is often one of the most important treatments available for this cancer.
If you or a loved one is considering mesothelioma radiation therapy, the Mesothelioma Resource Group is here to help.
We can connect you with top mesothelioma doctors that use radiation to treat this cancer, skilled nursing professionals who can answer questions about treatment, and resources to afford medical care.
See all the ways we can assist you in our Free Mesothelioma Guide.
Mesothelioma Radiation Therapy FAQs
Can radiotherapy help mesothelioma?
Yes. Cancer research has shown that giving radiation therapy can boost survival rates and life expectancies for many mesothelioma patients. This is particularly true when radiation is combined with other treatments.
For example, a recent trial tested surgery for mesothelioma after radiation therapy (SMART). Patients received a high dose of radiation before the surgical resection of a lung, which is known as an extrapleural pneumonectomy (EPP).
The results of this trial were published in the Journal of Thoracic and Cardiovascular Surgery. The average survival time was 3 years in these patients.
Can radiation therapy cure mesothelioma?
There's no cure for mesothelioma at this time, but radiation therapy may help patients live longer.
It might be possible for patients to live for 20 years or more after a mesothelioma diagnosis with the right treatments. Ask a doctor if mesothelioma radiation therapy can help you live longer with this cancer.
What is the success rate of radiation therapy for mesothelioma?
The success rate of radiation therapy for mesothelioma depends on many factors, including what other treatments were done, the stage and type of mesothelioma, and the patient's overall health and age.
Generally speaking, radiation therapy success rates are higher for patients with early-stage cancer that has not spread to lymph nodes or distant body parts.