Mesothelioma Settlements
Mesothelioma settlements are sums of money awarded to victims of asbestos exposure by manufacturers of asbestos-containing products. Many legal settlements have been worth $1 million or more. If you or a loved one has been diagnosed with mesothelioma after being exposed to asbestos, you may be eligible for legal action and a mesothelioma settlement.
Get A Free Mesothelioma

Guide
Highlighted Page Topics:
What Is a Mesothelioma Settlement?
Mesothelioma settlements are financial awards that manufacturers of asbestos-containing products pay to those who developed mesothelioma or other asbestos-related diseases. Settlements occur out of court to end a mesothelioma lawsuit.
The average mesothelioma settlement is worth $1 million to $1.4 million. Settlements are the most common way that mesothelioma lawsuits are resolved. More than 9 in 10 lawsuits reach settlements.
Settlements can help mesothelioma victims pay for medical costs, cover a loss of income, and reimburse them for pain and suffering.
Mesothelioma settlements also hold manufacturers accountable for using asbestos products. Manufacturers knew asbestos could harm people but said nothing for decades.
Mesothelioma Resource Group can help you start to pursue mesothelioma settlements now. Get started with a free case review.
Get a Free Case Review
$1 million+ average payout
Most get money in 90 days
No extra stress on your family
Get

Started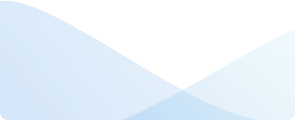 Who Qualifies for a Mesothelioma Settlement?
Many people may be able to get a settlement from a mesothelioma case.
You may qualify for an asbestos settlement if you:
Developed mesothelioma from asbestos-containing products
Have another asbestos-related illness like lung cancer or asbestosis
Have a loved one that died from mesothelioma
However, mesothelioma and other asbestos-caused diseases do not usually develop until 10 to 50 years after the initial asbestos exposure occurred. As such, you might not remember when, where, and how you were exposed.
This is why it can be beneficial to work with mesothelioma law firms and their legal teams, who can build a strong asbestos case for you.
These law firms can determine which asbestos-based products you were exposed to. From there, they'll file asbestos lawsuits on your behalf (or wrongful death lawsuits if a family member has passed away) to secure a settlement.
How Much Are Mesothelioma Settlements Worth?
How much a mesothelioma claim will pay largely depends on the unique factors in each case.
As stated above, the average mesothelioma settlement is between $1 million and $1.4 million. Some mesothelioma lawsuits pay more or less than these amounts.
Examples of mesothelioma settlement amounts include:
$4.4 million to the family of a woman who died from asbestos exposure
$4.14 million to a welder who served in the U.S. Air Force
$3.8 million to the family of a former factory worker
$2.25 million to a roofer who served in the U.S. Army
A mesothelioma lawyer can determine how much your case might be worth.
Ready to pursue a mesothelioma settlement? Call (888) 360-2406 now.
Mesothelioma Verdict Amounts
A very small number of mesothelioma lawsuits won't reach settlements and must go to an in-court trial. A judge and/or jury will then determine how much compensation (if any) will be awarded through a verdict.
Payouts from trial verdicts can be much higher than those awarded in settlements. The average mesothelioma verdict ranges between $5 million and $11.4 million, with some awarding even more.
Examples of mesothelioma verdicts include:
$250 million to a steelworker (largest mesothelioma verdict ever)
$60 million to a former laborer
$40 million to a U.S. Navy veteran
$34 million to a mechanic
Even with sometimes higher payouts, an experienced mesothelioma attorney will likely want to avoid going to trial. This is because trials can take much longer and if you lose the case you won't get any money.
What Factors Affect a Mesothelioma Settlement?
The final amount of a settlement is usually reached after a fair amount of negotiation and will always be based on numerous factors.
Factors that affect mesothelioma settlement amounts include:
Asbestos manufacturers: Multiple manufacturers are often responsible for a victim's asbestos exposure. The more manufacturers that are sued, the greater your chances for a successful settlement.
Household expenses: A mesothelioma diagnosis could mean that a patient or their family can no longer work. Settlement payouts can help families cover their basic living expenses in light of this.
Medical bills: Mesothelioma treatments can cost $500,000 or more and some expenses may not be covered by insurance. Settlement payouts should cover all of the victim's medical expenses.
Pain and suffering: A mesothelioma diagnosis can cause a lot of emotional stress in addition to physical suffering, and the settlement amount should also reflect this impact.
Other damages: These include loss of companionship or consortium, loss of enjoyment in life, and wrongful death.
Top mesothelioma lawyers will always work to build the strongest case possible for you that results in the highest payout during this difficult time.
How a Mesothelioma Settlement Can Help You
Mesothelioma can be a very aggressive form of cancer, and most patients will be seeking the most compensation possible in the shortest amount of time.
Settling a mesothelioma case out of court is usually the ideal scenario for all parties involved.
By reaching a mesothelioma settlement, you can:
Afford the often very high costs of cancer treatment
Avoid getting less or no money than if the case went to trial
Hold manufacturers and corporations responsible for getting you sick
Get money typically in less time than through a verdict
Learn more about how a mesothelioma settlement can help you and your family. Start the process with a free case review.
Get a Free Case Review
$1 million+ average payout
Most get money in 90 days
No extra stress on your family
Get

Started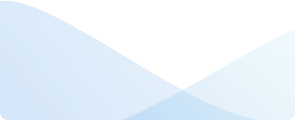 How Long Does It Take to Reach a Mesothelioma Settlement?
When a mesothelioma settlement happens depends on how quickly the lawyers from both sides are able to reach an agreement through settlement negotiations.
You'll likely start to get the first mesothelioma settlement payouts within 90 days after your claim is filed.
Further, you'll probably get many mesothelioma settlements at different times as your lawsuit progresses. It's likely that multiple companies exposed you to asbestos and thus your lawyers can pursue settlements with each one.
The Mesothelioma Settlement Process
You can expect your mesothelioma case to pass through several steps before reaching a settlement.
Steps in the mesothelioma settlement process include:
Collect important evidence: Evidence for a mesothelioma settlement can include military records, work history or employment documents, and medical records. An attorney can help gather the evidence you'll need for a mesothelioma settlement.
File a mesothelioma lawsuit: Your mesothelioma attorney will file your lawsuit for you, requesting that the asbestos manufacturers pay you a certain amount of money.
Enter the discovery phase: During this stage, lawyers on both sides must present evidence, such as witness depositions, to support their case. The attorneys may also request additional information from one another.
Reach a settlement: Once each side has made its case, settlement negotiations can begin. A successful settlement will end the lawsuit and you'll receive financial compensation. In the event that a settlement is not reached, your case may go to court for a mesothelioma trial.
By working with a mesothelioma attorney, you have someone to guide you through every step of the legal process. Your attorney will also ensure your case is filed before the statute of limitations (deadline) is reached.
Speak with one of our patient advocates to get connected with an asbestos law firm near you. Call (888) 360-2406 now.
Other Ways to Access Mesothelioma Compensation
Besides mesothelioma settlements, there are a couple of other ways to get compensation.
It's often possible to get compensation from the U.S. Department of Veterans Affairs (VA) and asbestos trust funds in addition to mesothelioma settlements. Learn more about each below.
Asbestos Trust Fund Claims
Asbestos trust funds exist so victims of asbestos exposure can still receive compensation from companies that have since gone bankrupt.
Bankrupt companies can't be sued, so you can't reach a settlement with them. However, you can file an asbestos trust fund claim to access some of the $30 billion available in trusts.
A mesothelioma attorney can help you file trust fund claims and retrieve settlement payouts at the same time.
VA Benefits
Asbestos was commonly used in all branches of the U.S. military until the early 1980s. Today, around a third of all mesothelioma patients are U.S. veterans.
Veterans with mesothelioma may qualify for disability payouts and health care benefits directly through the VA if they developed the condition after military asbestos exposure.
Pursuing a mesothelioma settlement or trust fund claim won't impact your ability to file for VA benefits, and no branch of the military or government will be sued.
Get a Free Case Review
$1 million+ average payout
Most get money in 90 days
No extra stress on your family
Get

Started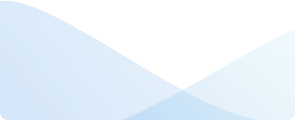 Find Legal Help for Your Mesothelioma Settlement
Reaching a mesothelioma settlement is an important step after being diagnosed with this cancer. Settlements can award money to help keep you and your family financially stable.
Mesothelioma Resource Group can connect you with top mesothelioma attorneys and law firms who can quickly reach settlements for you.
The mesothelioma lawyers we work with are knowledgeable, skilled, and most importantly, compassionate. Get started right now with a free case review.
Mesothelioma Settlement FAQs
What is the average settlement for mesothelioma?
The average settlement amount for asbestos claims is between $1 million and $1.4 million, though this amount can vary significantly.
Factors that can influence mesothelioma lawsuit settlement amounts include the severity of the illness, the extent of medical costs, and more.
Does everyone with mesothelioma get a settlement?
Not everyone who developed mesothelioma will be eligible for a settlement payout.
In order to receive a settlement, your mesothelioma diagnosis must be directly linked to asbestos manufacturers. Asbestos attorneys can help prove your case with less stress.
People who do not receive mesothelioma settlements still have options to receive monetary compensation, such as through VA benefits or asbestos trust fund claims.
Who is eligible for a mesothelioma settlement?
You may be eligible for a mesothelioma settlement if you were diagnosed with this cancer or if your loved one was diagnosed and has already passed away.
To be eligible for asbestos settlements, your attorneys must be able to prove that your mesothelioma was a direct result of asbestos exposure.
Do you have to pay taxes on a mesothelioma settlement?
Depending on the type of damages that you are awarded from your legal claim, you may have to pay taxes on a mesothelioma lawsuit settlement.
To get a better idea about if your settlement will be taxed or not, contact a mesothelioma lawyer.