Mesothelioma VA Claims
U.S. military veterans make up more than 33% of all mesothelioma cases in the United States. Fortunately, veterans who developed mesothelioma due to military asbestos exposure may qualify for medical and financial benefits from the U.S. Department of Veterans Affairs (VA). As of 2023, married veterans can get $3,823.89 per month or more through mesothelioma VA claims. Our team can help you file a mesothelioma VA claim now.
Get A Free Mesothelioma

Guide
Highlighted Page Topics:
What Benefits Are Available Through Mesothelioma VA Claims?
U.S. service members from any branch of the military (including the U.S. Navy, Air Force, Army, Coast Guard, and Marine Corps) suffering from mesothelioma may be able to access benefits through the VA by filing a claim.
Did You Know?
The U.S. Military used asbestos so heavily that service members in every branch of the U.S. Armed Forces — especially those who worked on Navy ships, shipyards, or boiler rooms — are at a high risk of developing mesothelioma.
Veterans with mesothelioma qualify for a number of medical and financial benefits if they were exposed to asbestos during active service and became sick later in life.
With mesothelioma VA claims, veterans can get:
Access to mesothelioma doctors and treatments at VA health care systems
Disability compensation
Free or low-cost health care coverage
Pensions
Note that VA benefits are generally not available to veterans who received a dishonorable discharge.
If you or a loved one are interested in pursuing mesothelioma VA claims and getting other key resources to fight this cancer, our team can help. Download our Free Mesothelioma Guide to learn more about your options.
Free 2023 Mesothelioma Guide
Find Cancer Resources
Get Medical Care
Access Compensation
Download Your Free

Guide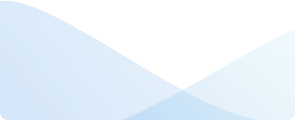 Types of Mesothelioma Benefits From the VA
The VA offers many types of benefits for mesothelioma veterans, including the following.
Aid & Attendance Benefits (A&A)
Veterans who need in-home care due to a permanent disability (such as mesothelioma) can get tax-free A&A payments every month. A&A benefits can cover in-home nurse care or other services to help veterans with daily routines and care tasks.
Spouses of veterans with mesothelioma may also be able to receive A&A if they want to provide health care at home.
Funeral & Burial Compensation
Funeral and burial compensation can help the loved ones of a veteran who died from mesothelioma plan military memorial services and cover funeral costs. The amount paid under these benefits may vary depending on if the veteran's death was service-related or not and other conditions.
For service-related deaths, the VA will pay up to $2,000 toward burial expenses for deaths that happened on or after September 11, 2001, or up to $1,500 for deaths before that date. Your loved one may be included in this category if they passed away from mesothelioma that's linked to military asbestos exposure.
If the veteran's death isn't service-related, the VA provides a burial allowance of $893, with an additional $893 awarded to pay for a funeral plot, if the veteran died on or after January 5, 2023.
If the veteran is buried in a military or national cemetery, their family members or spouse may be eligible for monetary support for a headstone or marker. If the veteran is buried in a VA national cemetery, the VA may reimburse some or all of the costs of transporting their remains.
Health Care Benefits
A VA mesothelioma claim can also provide a lot of medical benefits too. For example, military service members with mesothelioma can access some of the top mesothelioma specialists at VA hospitals. Veterans can receive low-cost mesothelioma treatment through VA health care facilities.
Eligibility for VA health care benefits varies. Most veterans may be required to meet a minimum duty requirement, but many are able to have these requirements waived. The VA encourages every veteran to submit a claim so they can determine eligibility on a case-by-case basis.
Need help filing a claim?
Contact us to get help filing a mesothelioma VA claim today.
Housebound Benefits
Veterans who are housebound (i.e., spend all or most of their time at home due to a disability or illness) may be able to receive tax-free VA housebound benefits.
Note, however, that a veteran cannot receive A&A and housebound benefits at the same time.
Mesothelioma VA Disability Claims
Also known as VA disability compensation, VA disability benefits are tax-free monthly income supplements for veterans. The amount received by a veteran depends on how severe their disease or condition is and how their condition is expected to progress.
The VA almost always considers mesothelioma veterans 100% disabled since this cancer is so aggressive. As a result, these veterans almost always get the highest amount of disability compensation possible by filing a mesothelioma VA claim.
As of 2023, veterans with a spouse can receive almost $3,823.89 each month with this benefit.
Mesothelioma VA Pension Claims
VA pensions are tax-free monthly payments that disabled veterans may receive if their income and net worth are within certain limits.
A veteran may be eligible for a VA pension if:
They did not receive a dishonorable discharge
Their yearly family income and net worth fall within limits set by Congress
They are at least 65 years old or have a permanent or total disability
Contact Mesothelioma Resource Group to see if you are eligible for VA pensions or other mesothelioma benefits. Fellow veterans and VA-accredited personnel can help you file a mesothelioma claim now.
Special Monthly Compensation (SMC) Benefits
SMC is a tax-free benefit available to veterans who have lost the use of specific organs or extremities due to military service. For example, veterans who are paralyzed, blind, or deaf can qualify for SMC.
SMC is paid on top of regular VA disability financial compensation.
VA Dependency and Indemnity Compensation (VA DIC) Benefits
The surviving spouse, child, or parent of a service member who died of service-related mesothelioma may be eligible to receive a tax-free monetary benefit called VA DIC.
As of 2023, spouses can receive $1,562.74 if the veteran passed away on or after January 1, 1993. Additional payouts may be available depending on the circumstances.
How to File a Mesothelioma VA Claim
If you or a loved one want to file a VA mesothelioma claim, follow these steps to get started.
1. Know Where to File a Mesothelioma VA Claim
First, you must know where to apply for benefits. Depending on your preferences and budget, you can apply in person at a VA office, by mail, online, or with the help of a lawyer.
2. Gather Records for Your Mesothelioma VA Claim
The next step is to gather documentation to support your VA disability claim.
These documents often include:
Medical records showing the veteran was diagnosed with an asbestos-related illness like mesothelioma
A doctor's note linking their diagnosis to asbestos exposure
Military or occupational service documents showing where, when, and how the veteran was exposed during service
3. Seek Help From a VA-Accredited Law Firm
While it is possible to file a mesothelioma VA claim by yourself, doing so can be challenging. If you don't include the right documents, the claim could be rejected or denied.
Consider hiring an experienced VA-accredited claims agent or mesothelioma lawyer to help with filing your mesothelioma VA claim. They can help build and file your claim so you can focus on resting and spending quality time with your family.
Need help filing a mesothelioma VA claim? We have veterans and VA-accredited team members on staff to help you. Contact us now.
Other Compensation Options for Veterans With Mesothelioma
Besides filing VA mesothelioma claims for their service-connected disability, veterans and their families can pursue compensation through other legal claims.
There are two main types of claims:
Asbestos trust fund claims: Negligent asbestos companies that have filed for bankruptcy set aside more than $30 billion in trust funds to pay those who were harmed. Mesothelioma victims can file trust fund claims to access some of this compensation.
Private claims: It's possible to file private claims against asbestos companies that didn't go bankrupt. These private mesothelioma claims (or lawsuits) can award $1 million or more and won't impact a veteran's ability to file for VA benefits.
Our team can help you file mesothelioma VA claims, asbestos trust fund claims, and private claims simultaneously.
Get Help With Your Mesothelioma VA Claim
A mesothelioma diagnosis can be devastating for veterans, caregivers, and family members.
All of us at Mesothelioma Resource Group are here for you. Our on-staff veterans, along with VA-accredited agents and caring patient advocates, can help you file a mesothelioma VA claim, find top doctors, and receive private benefits quickly.
Learn more about all the ways we can help you. Get started with our Free Mesothelioma Guide.
FAQs About Mesothelioma VA Claims
What is the VA rating for mesothelioma?
Almost every U.S. veteran with mesothelioma is granted a 100% disability rating by the VA. Because of the severity of this cancer, mesothelioma veterans are typically eligible for the highest amount of disability compensation — about $3,800 per month or more for married veterans.
What percentage of VA disability are asbestos-related diseases?
Asbestos is considered a service-related hazardous exposure. As a result, veterans with any asbestos-related disease are eligible to file for VA disability benefits. The disability rating and the compensation paid may vary for each condition, but more severe diseases like mesothelioma and lung cancer are often given a 100% rating by the VA.
How do you prove mesothelioma?
To prove your mesothelioma was caused by military exposure to asbestos, you will need to gather medical documents confirming your mesothelioma diagnosis and your military service documents. A VA-accredited attorney may be able to help you gather this information and prove asbestos exposure during your service history, which will help the VA approve your claims.
What compensation do veterans with mesothelioma get?
The compensation mesothelioma veterans get may vary since they could be eligible for several VA benefits including disability, health care, and pensions. Mesothelioma veterans are often paid the highest compensation available because of the aggressiveness of the cancer.
Additionally, mesothelioma patients could pursue legal claims, which will not impact their VA benefits and could greatly increase the amount of compensation they receive. Contact our team at (888) 360-2406 for help finding what you may be eligible for.
Who will qualify for VA benefits for mesothelioma?
Veterans who were exposed to asbestos fibers during their service and later developed mesothelioma may qualify for veterans benefits. Additionally, family members of veterans who passed away from service-related mesothelioma may be eligible for compensation to help pay for funeral and burial costs. Contact our team to learn more about the mesothelioma VA claims process.