Mesothelioma and Marines
United States Marine Corps veterans who served in the military between the 1930s and early 1980s may have been exposed to asbestos, a cancer-causing (carcinogenic) mineral. As a result, many Marines have a higher risk of mesothelioma, an aggressive cancer. Marine veterans with mesothelioma may be eligible for military benefits, compensation, and treatments. Our team stands ready to help Marines with mesothelioma get the benefits they need.
Get A Free Mesothelioma

Guide
Highlighted Page Topics:
How Are Marine Veterans at Risk for Mesothelioma?
The Marines and other branches of the U.S. military used asbestos in military bases, ships, and products for decades. Asbestos is the only known cause of mesothelioma.
Asbestos was popular because it was versatile, budget-friendly, readily available, fireproof, and heat-resistant.
However, asbestos fibers that are inhaled or ingested cannot be absorbed by the body — instead, they become embedded in the body's internal lining, causing scarring and inflammation. Eventually, cancerous tumors may grow in the scar tissue, leading to mesothelioma.
Marines who served prior to the early 1980s are at high risk for mesothelioma due to military asbestos exposure. The Marines stopped using asbestos when the public realized the dangers, but countless service members were already at risk.
Thankfully, veterans with mesothelioma can get benefits from the U.S. Department of Veterans Affairs (VA) after a diagnosis. They can also access financial aid from private sources and medical treatment. Learn about available benefits in our free mesothelioma guide.
Free 2023 Mesothelioma Guide
Find Cancer Resources
Get Medical Care
Access Compensation
Download Your Free

Guide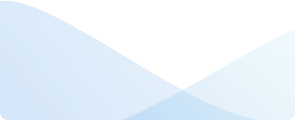 Use of Asbestos in the U.S. Marines
U.S. Marines could have been exposed to asbestos in barracks, Navy ships, shipyards, Air Force and Marine planes, and other assets.
Marine Barracks
To protect buildings from fire damage, barracks were constructed with high amounts of asbestos. Ceiling tiles, floor tiles, roofing materials, and pipes used throughout Marine barracks and other buildings contained the dangerous carcinogen.
Some Marine Corps bases and barracks that used asbestos include:
Camp Lejeune in North Carolina
Camp Pendleton in California
Marine Corps Air Station (MCAS) Yuma in Arizona
Naval Station Newport in Rhode Island
Navy Ships
Marines were often stationed or transported on Navy ships causing them to be exposed even more to asbestos. This is because almost every U.S. Navy vessel was built with asbestos between the 1930s and the early 1980s.
Asbestos products used on Navy ships included:
Boilers
Bulkheads
Cables
Ceiling tiles
Deck flooring
Engines
Gaskets
Insulation
Pipes
Valves
The risk was particularly high in engine rooms and boiler rooms due to poor ventilation and the sheer volume of asbestos used in these areas to avoid fire.
Shipyards
Shipyards were hotspots for asbestos use in the U.S. military. With almost every piece of a Navy ship containing asbestos, the fibers could easily be disturbed and released into the air during construction and maintenance.
This means that anyone stationed or working at a shipyard, including Marines who performed maintenance on ship parts, could have been exposed to detrimental levels of asbestos every day.
Some shipyards in the following states relied on asbestos:
California
New York
Oregon
Virginia
Washington
If you have mesothelioma and you worked at a U.S. Marine shipyard between the 1930s and early 1980s, you may be able to get financial help. Get a free case review from Mesothelioma Resource Group to learn more about your options.
Marine Vehicles
Because the military was looking for ways to reduce fires and equipment loss, almost every Marine vehicle contained asbestos.
Gaskets, brake pads, and clutches were some of the most common vehicle parts that exposed veterans to asbestos. But even the insulation in transport vehicles and tanks put Marines in danger.
Modern-Day Asbestos Exposure in the Marines
Despite asbestos being phased out of usage in the military in the 1980s, service members and veterans may still be at risk today.
Some Marine buildings, vehicles, and ships may still contain asbestos materials. Additionally, Marines who were deployed in other countries could have been exposed to asbestos when older buildings were damaged or destroyed.
Marine Jobs at Risk for Asbestos Exposure and Mesothelioma
Any U.S. Marine Corps veteran who worked with asbestos could develop mesothelioma later in life.
The following US Marines had the highest risk of asbestos exposure:
Construction workers: Every time they handled tiles, roofing materials, flooring, and other materials used on Marine Corps bases and barracks, they could release asbestos fibers into the air.
Mechanics and pipefitters: These workers could have been exposed to asbestos through insulation, pipes, and boilers.
Shipyard workers: Shipyards were polluted with asbestos dust since asbestos-containing products were used throughout ships.
The following Marine roles also had a high chance of asbestos exposure:
Boatswains
Metalsmiths
Welders
Marines and Secondhand Asbestos Exposure
Because Marines were exposed to such high amounts of asbestos almost every day, it is possible that fibers settled on their uniforms or hair. When they return home, the fibers can release back into the air at home, causing secondhand asbestos exposure.
This puts their family and loved ones in danger of inhaling or ingesting asbestos. For example, family members who hugged the Marine or handled their uniforms while doing laundry may have been exposed to these fibers.
Thankfully, there are also VA benefits available to the family members of U.S. Marines. Further, the loved ones of U.S. Marines may be able to get private compensation following a mesothelioma diagnosis. Learn more with our free mesothelioma guide.
Free 2023 Mesothelioma Guide
Find Cancer Resources
Get Medical Care
Access Compensation
Download Your Free

Guide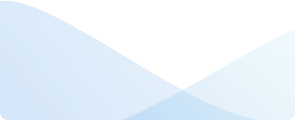 Treatment Options for Marine Veterans With Mesothelioma
Marine Corps veterans with mesothelioma may receive treatments depending on their age, how far the cancer spread, and other factors.
The most common treatments for mesothelioma are:
Surgery involves removing mesothelioma tumors from the body. Doctors may use the following surgical treatments to treat mesothelioma:

Extrapleural pneumonectomy (EPP) treats pleural mesothelioma by removing the pericardium (lining of the heart), the lung closest to the mesothelioma tumors, parts of the diaphragm, and the pleura.
Pleurectomy and decortication (P/D) is a lung-sparing treatment for pleural mesothelioma in which the pleura (lining of the lung) and other visible tumors are removed.
Cytoreduction with hyperthermic intraperitoneal chemotherapy (HIPEC) is a procedure for peritoneal mesothelioma in which all visible tumors are removed and heated chemotherapy is applied to the surgery site.

Chemotherapy uses drugs to kill mesothelioma cancer cells. Most mesothelioma patients receive a combination of two chemotherapy drugs (cisplatin and pemetrexed).
Radiation therapy or radiotherapy uses X-rays and other radiation types to kill mesothelioma cancer cells and keep them from growing.
Immunotherapy uses drugs to boost the immune system's ability to identify and kill emerging cancer cells.
VA Benefits and Other Resources for Marine Corps Veterans With Mesothelioma
U.S. Marines with mesothelioma can get VA benefits to receive medical and financial aid. Further, private claim options can award Marines with life-changing compensation. Explore top resources for Marines with mesothelioma below.
VA Benefits
U.S. Marine Corps veterans with mesothelioma may be eligible for VA health care and financial benefits.
Some mesothelioma VA benefits include:
A free medical screening for potential long-term health issues caused by hazards like asbestos
A health registry evaluation
Low-cost or free mesothelioma treatment
VA disability benefits and pensions that compensate veterans who cannot work or have a reduced ability to work
We can help you file VA claims right now. Contact us at (888) 360-2406 right now, and our patient advocates can connect you with VA-accredited lawyers to help with the process.
Asbestos Trust Funds
Asbestos trust funds are legal entities created through bankruptcy courts to pay asbestos exposure victims. There are over 65 asbestos trust funds and over $30 billion in compensation across the funds today.
Asbestos trust fund eligibility requirements vary, but most trust funds require documentation of asbestos exposure and a diagnosis of an asbestos-related condition. An experienced mesothelioma attorney can help you file an asbestos trust fund claim.
Mesothelioma Lawsuits
Marines with mesothelioma can pursue compensation by filing legal actions or lawsuits against asbestos manufacturers.
Depending on the circumstances, Marines and their families can file two types of mesothelioma lawsuits:
Personal injury lawsuits: These claims are filed against asbestos manufacturers for your exposure and resulting illness. The compensation received can cover medical bills, lost income, and living expenses.
Wrongful death lawsuits: Surviving family members can file these claims when a loved one is lost to mesothelioma. These can help families fight for compensation for remaining medical bills and funeral costs.
It's important to remember that lawsuits are not filed against the government or the U.S. military. Mesothelioma lawsuits are filed against asbestos manufacturers.
Next Steps for Marines Facing a Mesothelioma Diagnosis
A mesothelioma diagnosis can be heartbreaking for Marines and their families.
Mesothelioma Resource Group is here to help. Our patient advocates have over 20 years of experience connecting mesothelioma patients to key resources like VA benefits, treatments, and financial aid.
We can help you decide on the next steps that are right for you and your family.
Book a free case review now to get started.
Marines and Mesothelioma FAQs
Why do Marine veterans get mesothelioma?
For most of the 20th century, the U.S. Marines frequently were exposed to asbestos, a cancer-causing mineral, in barracks, Navy ships, shipyards, and Marine vehicles.
When inhaled or ingested, asbestos fibers can get embedded in the mesothelium, the internal lining of the body.
Over time, these fibers can cause inflammation and scarring. The scars may eventually lead to cellular changes that cause mesothelioma.
Is mesothelioma a VA disability?
Yes, mesothelioma is considered a significant disability by the VA.
You can get VA benefits for mesothelioma if you have evidence that:
Your mesothelioma was caused by asbestos exposure
You were exposed to asbestos during military service
Our team can help you file for Marine Corps VA mesothelioma benefits now. Call (888) 360-2406.
Who is most likely to get mesothelioma?
Marine Corps veterans who worked with asbestos on a regular basis are more likely to develop mesothelioma later in life.
While anyone exposed to asbestos could get sick with this cancer, those who were exposed more often are at greater risk.